Refer a Neighbor and earn a $20 Credit!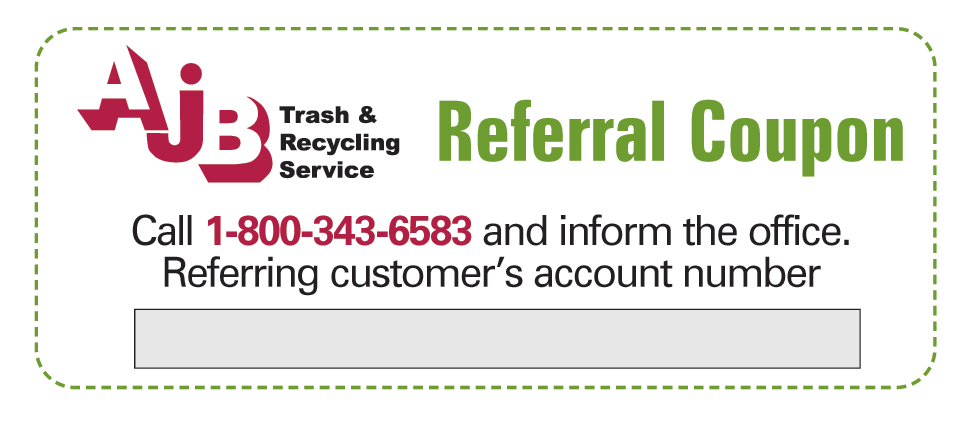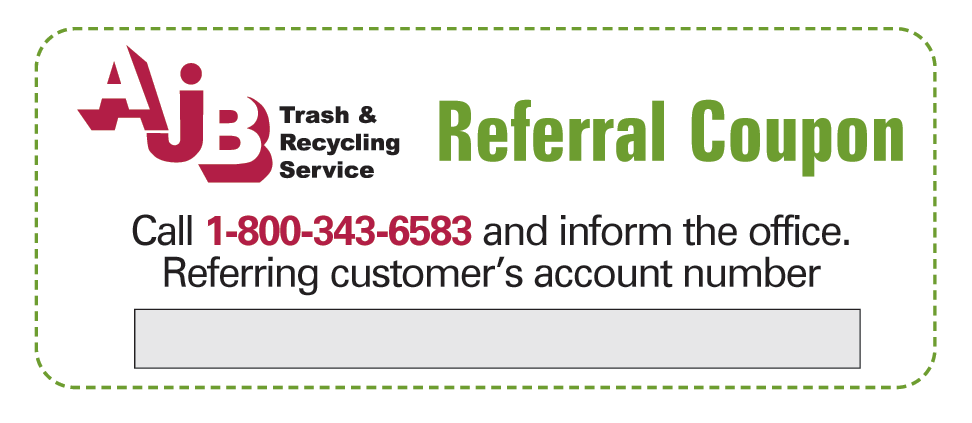 Print Coupon
In order to qualify for the referral program, you MUST mention the referring customer's account number OR that you are signing up under the "Referral Program" at the time of sign up.
When you refer a neighbor for trash and recycling service, you will receive $20 credit on your bill. The neighbor you refer will also receive a $20 credit on their first bill.
The process is quick and easy. Simply print out the coupon, write your account number on the appropriate line and give it to your neighbor.
When your neighbor calls to sign up for residential trash and recycling services, they will tell the residential customer service representative that they have a referral coupon and give the representative your account number.
A $20 credit will be posted to your account after the neighbor signs up. Refer as many neighbors as you would like.
Discount cannot be combined with any other offer.